Rocky Diaries Episode 2
Chapter 2:
Welcome back to 2016, Its go time baby!!
After all the new year festivities...... Im feeling a bit 'ruff' here at Trenton. You know that feeling when you just want some peace and quiet and you can't seem to get any? But...this is my usual day in the office. A small puppiccinno and I'm on my way.
Mid morning.. time for activities... My favortie sport is ankle biting... This occurs only when one tries to deny me of my food or toys...Strange enough, it happens more often than one would think. Here is a clip of my latest hit....Pauls ankles will never look the same.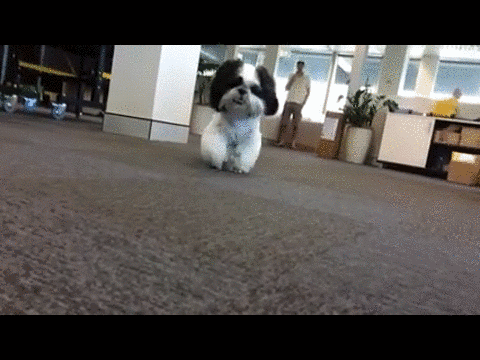 Post lunch bliss: It's been 2 hours. I haven't moved. I don't want to move. I think the daily upkeep of this office is mentally challenging enough, let alone the strenuous physical activities. As the boss, I deserve this nap, so i dont get dogged downed, this much I deserve....
.